Book Car for Marriage & Events Call +91-8400156768
Car Rental in Varanasi
Car Rental In Varanasi is Varanasi based company which provide instance tour and travel service in Varanasi. We are also provide Rent a Car service across North India specially in cities like Varanasi, Allahabad, Sarnath, Delhi, etc. We are providing instant Car Rental Service to customers coming from other regions of globe. Best Car Service Provider in Varanasi


Car Rental Service in other Major Cities of Northern India Car rental tariff for outstation
Allahabad | Bodh Gaya | Mughalsarai | Renukoot | Agra
Lucknow | Delhi | Khajuraho | Chitrakoot | Ayodhya | Patna | Nepal | Buddhist Destination
Car Rental In Varanasi provides all types of Car as Luxury, standard & budget cars and AC / Non Ac. We offer other services like hotel bookings, car leasing services, corporate car rental services and so on. We provide the services of well trained chauffeurs who have mastered the art of safely wading through the ocean of vehicles in the varanasi traffic.
What are customers are saying..
Everything was actually pretty good. The staff was nice, the price is cheap, the car didn't have any problem, and the return process was smooth.

Winnie M.

I was pleasantly surprised with Sixt Rent A Car. They were friendly, efficient, professional, and I got a very nice, new car. I will definitely rent from them again.

Darsigny

My first experience with Midway Car Rental was very pleasant. Very, very good value for my money; I will definitely recommend the company to my friends.

Ben F.

Car rental in varanasi team made our time in Varanasi extremely interesting ,easy,stress free and very enjoyable .We would have been totally lost without them.

Raman Singh

It was a very good experience with Car rental in varanasi team as the last time and I look Forward the next time

Deepak Verma

Very professional in all aspects, have highly recommended to my friends who will be holidaying in Varanasi

Kavita Mishra
Tourist Place in Varanasi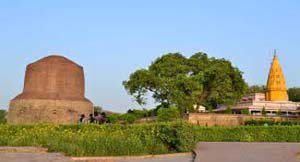 Sarnath in varanasi
Sarnath is a city located 13 kilometres north-east of Varanasi near the confluence of the Ganges and the Gomati rivers in Uttar Pradesh, India. The deer park in Sarnath is where Gautama Buddha first taught the Dharma, and where the Buddhist Sangha came into existence through the enlightenment of Kondanna. Singhpur, a village approximately one km away from the site, was the birthplace of Shreyansanath, the eleventh Tirthankara of Jainism, and a temple dedicated to him, is an important pilgrimage site.
Get tariff on sightseeing basis
» Meridian Grand
» J K International
» Hindusthan International

» Meridian Grand
» J K International
» Hindusthan International

» Meridian Grand
» J K International
» Hindusthan International
Get Good Hotels Rooms (A/c , Non A/c) For Low Price in Varanasi Call +91-9616731175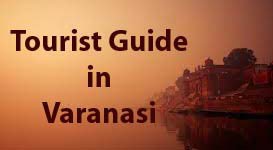 List Of Best Tourist guide in Varanasi and near by Cities Detail...